| | | | | |
| --- | --- | --- | --- | --- |
| | | | ERIN KEANEY | |







Height:
Weight:

5'8"
130 lbs.

Hair:
Eyes:

Auburn/Red
Blue

ACTRA, CAEA
| | | |
| --- | --- | --- |
| | | |
| | Check out Beauty Broads Pod with Erin Keaney and Beth Barnes HERE!. | |
| | | |
Erin Keaney is an exceptionally talented actor and singer who has appeared in leading roles of award-winning shows all over the world.

A graduate of Sheridan College's musical theater program, Erin's hilarious quick wit made her an easy sell as she was snapped up by such hit shows as Crazy For You, I Love You You're Perfect Now Change and the original U.S. tour of Rent. During her run with Rent Erin's portrayal of "Maureen", the quirky, hilarious performance artist, she recieved glowing reviews from numerous critics across the U.S. which resulted in the development of a huge fan base, standing ovations, websites, and fanatic fans that literally traveled from city to city to see her performance.

Changing gears a bit, Erin began writing stand up comedy and her own one woman shows. She was quickly booked and back on the road performing at huge fund raising galas in Philadelphia, San Francisco, Los Angeles and right here at home in Toronto. Erin co-wrote Death Of A Salesgirl, a play that was picked up by CBC, and turned into the one hour special To Die 4, and was nominated for a Canadian Comedy Award for Best Writing.

Erin has made recent appearances on the last few seasons of CTV and The Comedy Network's Comedy Inc., The Lifetime Network's 1-800 Missing starring Vivica A. Fox, and plays a recurring character on YTV's animated series Grossology.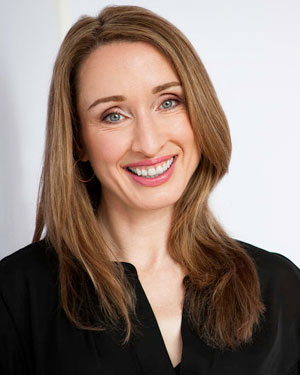 click for print-ready 8x10